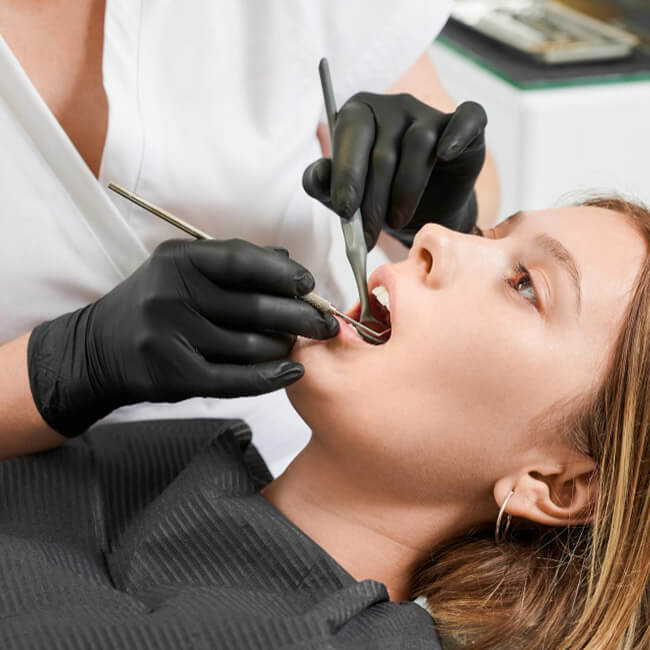 Zirconium Veneers
Zirconium veneers have a very solid and natural appearance. At the same time, it is a type of coating that is frequently preferred on teeth thanks to the advancement of technology. As it can be applied to all teeth, it can also be preferred in molars due to its robustness. Thanks to this coating, the teeth are less abraded and zirconium coating is applied to the teeth without damaging their natural structure.
How is Zirconium Veneer Done?
First of all, the patient's problems and complaints are listed. Their wishes are noted in detail.
The treatment to be applied to the patient is decided.
Before the zirconium coating is applied, if the patient's teeth have a health condition, they are checked by the physician. If necessary, these problems are resolved first.
Then the teeth are shaved and reduced as needed for veneer.
Then the teeth are measured and the data is sent to the laboratory for the preparation of the molds.
When the molds are ready, they are mounted on the teeth.
The duration of zirconium dental treatment takes approximately 7-10 days.
What are the advantages of Zirconium Coating?
It is an alloy close to natural tooth color.
Zirconium has a high compatibility with natural tooth tissue. After the treatment, there are no complaints such as bruising on the gums.
There is no gingival recession.
Zirconium veneers can be replaced at any time without damaging the tooth.
What Should Be Considered After Zirconium Venners?
After the zirconium coating treatment, it is necessary to stay away from very cold or hot drinks and foods with very hard shells, especially for the first 48 hours. At the same time, it is very important to brush their teeth well and keep them clean. In addition, it will be useful for the patient to go to routine doctor checks every 6 months.
If you are interested in dental veneer, read our E-Max Full Veneer and Porcelain Veneers articles.
Let Us Design A Perfect Smile For You
Best Dental Clinic in Antalya/Turkey
Make An Appointment Today With Our Online Form